The Pedestrian Access Terminal is a non-gating terminal system to provide a 1m wide opening for pedestrian access within installations of steel beam guide rail. The PedestriAN ACCESS TERMINAL HAS BEEN SUCCESSFULLY CRASH TESTED UNDER AASHTO MASH 2016 TEST LEVEL 1 CONDITIONS. 
Steel beam guide rail systems provide effective longitudinal barrier protection for motorists. Frequently on low speed, low volume roadways pedestrians require access to a trail, beach, or park but the guide rail system in place serves as a barricade. The solution, a Pedestrian Access Terminal, which allows a 1m gap in the continuous steel beam guide rail system to safely allow pedestrians to pass through.
The Pedestrian Access Terminal system was developed, and crash tested for use on low-speed roadways adjacent to pedestrian attractions such as water bodies and hiking trails where steel beam guide rail barrier protection is required while maintaining access points through the barrier for pedestrians.
Patent Pending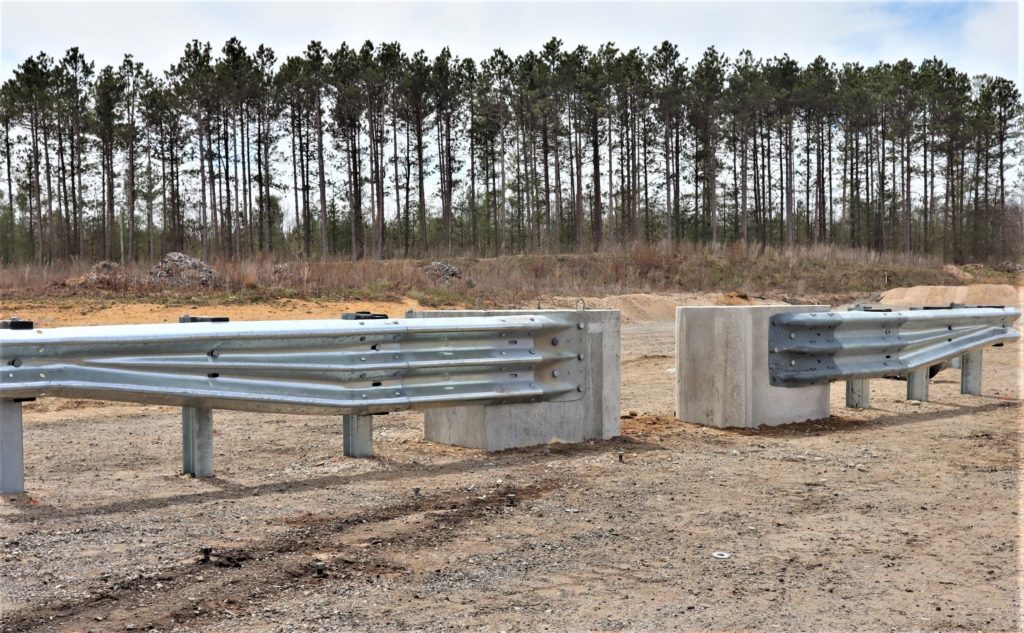 Pick Up Crash Test
An 2270kg pickup truck impacting the Critical Impact Point (CIP) of the Pedestrian Access Terminal at a speed of 50km/h and angle of 25 deg
Small Car Crash Test
An 1100kg small car impacting the Critical Impact Point (CIP) of the Pedestrian Access Terminal at a speed of 50km/h and angle of 25 deg